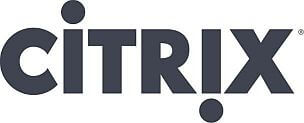 Citrix has been awarded a 2013 Enterprise App Award from The Channel Company's CRN. Recognizing the top mobile apps for business, the third annual "Appys" highlight outstanding achievement in driving enterprise IT into the hands of users. Citrix Worx Home was among five apps to win an Appy, narrowed down from scores of submissions, to claim the number one spot in the Administration category.  All the winning apps were selected based on functionality, suitability to task, ease of use and innovation, as well as the potential value to solution providers, their customers and the market in general.
Citrix XenMobile™ provides IT with a comprehensive solution to manage mobile devices, apps and data so users have the freedom to experience work and life their way. Citrix Worx mobile apps are enterprise-ready mobile apps with security, policy and provisioning controlled by Citrix XenMobile. Worx mobile apps, offered with Citrix XenMobile, include Worx Home, WorxMail for secure e-mail, calendar, and contacts, WorxWeb for secure web browsing, and Citrix ShareFile® for secure document sharing, sync and editing. Worx Home is an app that allows IT to enforce mobile settings and security while also providing users access to all their apps through a unified app store and live support services. XenMobile communicates with Worx Home to deliver device-specific policies and Worx-enabled app policies.
Awards were given in five categories: communication, administration, contact management, productivity, and information access/management. Award selections were made by an editorial panel based on each company's use of innovative and unique approaches to providing technological solutions.
"While there is a lot of noise in the world of apps, there are select few that truly offer immediate business value and results to today's IT professional," said Robert Faletra, CEO, The Channel Company. "Our annual Appy awards have become the de facto resource for identifying those value-added apps that will help support long term success.  We congratulate the winners and look forward to their next app tools."
"Citrix is honored to receive CRN's Appy Award for the Administration category for Worx Home," said Ahmed Datoo, Vice President of Products, Mobile Platforms Group at Citrix. "With the proliferation of BYO devices, Citrix is committed to supporting mobile workstyles that allow users to work from anywhere, anytime."