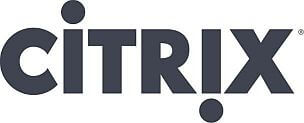 Citrix has announced that the ByteMobile T3100 Adaptive Traffic Manager featuring User Experience Indexing (UXI) has been named the winner of the Best LTE Traffic Management Product of the 2013 Telecoms.com LTE North America Awards. The T3100 Adaptive Traffic Manager was selected for this prestigious award based on the critical role it plays in LTE deployments and its unique ability to monitor, measure and score each subscriber's experience, significantly improving overall Quality of Experience (QoE).  
"This is the first award for the T3100 following the recent ByteMobile 7 software release, which provides operators with the ability to differentiate their data service offerings on the basis of the better web and video experience that's enabled through the use of UXI," said Chris Koopmans, vice president and general manager of Service Provider Platforms, Citrix. "We would like to thank Telecoms.com for this recognition, further validating the contributions Citrix has made to the successful rollout of LTE networks, and our ability to help operators manage the explosive growth of mobile data and video, while ensuring a great subscriber experience."
The Telecoms.com LTE North America Awards recognize, celebrate and reward the innovations that are being made in the telecommunications industry. The winners from nine categories were chosen by an independent panel of judges consisting of industry experts and influencers. The awards were presented at the awards ceremony on November 21 in Dallas in conjunction with the LTE North America Conference.
The full list of 2013 Telecoms.com LTE North America Award winners is availablehere.