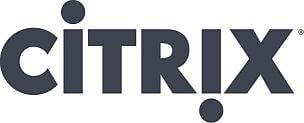 Citrix has announced the next generation of its Global Channel Programs. To help partners keep pace with the rapid technological expansion in cloud computing and mobile workstyles, Citrix is launching two growth-oriented programs, an enhanced Citrix Solution Advisor (CSA) program and a new Citrix SaaS Advisor (CSSA) program. Both programs are designed to make it easier than ever for partners to do business with Citrix.
They also enable them to earn greater rewards, establish a competitive advantage in new and established markets and grow revenue by selling complete mobility, desktop virtualization, cloud networking, cloud platforms, collaboration and data sharing solutions which empower people to work and collaborate from anywhere and securely access apps and data on any of the latest devices, as easily as they would in their own office.
Citrix Solution Advisor program
The CSA program is being significantly enhanced with new requirements, benefits, incentives and a simplified engagement model. This program will provide partners with higher levels of competency and value in the customer sales and implementation process, transparent program advancement criteria and greater competitive advantage in established and emerging markets. Key program elements are:
Citrix Opportunity Registration – Citrix is introducing a new Opportunity Registration benefit for its cloud networking products including the industry-leading Citrix NetScaler™. Partners certified to sell cloud networking products can register opportunities with Citrix and, once validated, qualify for an additional and significant upfront discount. Opportunity Registration is designed to increase partner success in closing business in an expanding, lucrative market by strengthening their competitive edge.
Differentiated Advisor Rewards by Level – Partners will be able to more easily predict their return on investment in training and certifying personnel while focusing on new opportunities to strengthen and expand their partnership with Citrix. Differentiated Advisor Rewards are based on program membership level.
Published Advancement Guidelines – Citrix is establishing a formal path to advance as a Gold or Platinum Solution Advisor and making it easier than ever to join the Citrix partner program by removing minimum requirements for Silver Solution Advisors. Membership criteria will be more transparent with clear requirements, expectations and rewards. Partners will be able to better plan their sales and certification investments, which will now be aligned to market size and maturity to better address local market conditions and grow their relationship with Citrix.
Refreshed Certification Requirements – Certification requirements for all Solutions Advisors have been updated to address growing customer demand for specific skills and higher levels of competency. To help partners achieve the new certification requirements, Platinum and Gold Solution Advisors will receive training subscription vouchers, at no cost, as an annual program benefit. The number of subscription vouchers is dependent on partner membership level. Silver partners may also qualify for complimentary training vouchers by meeting specific objectives for regional or global time-based promotions.
Citrix SaaS Advisor program
The Citrix SaaS Advisor program (CSSA), to be rolled out over the coming months, further expands cloud channel offerings for Citrix partners, resellers, cloud marketplaces, cloud aggregators and telcos with a new partner program for its popular and award winning SaaS products. The CSSA program is designed to leverage the local and regional reach of the channel to deliver Citrix software-as-a-service applications as a stand-alone offering or part of a broader solution. Key program features include:
SaaS resell and referral rewards programs for collaboration, support and data sharing with Citrix GoToMeeting™, GoToMyPC™, Podio™, GoToAssist™ and ShareFile™ products.
Additional ongoing investment in Citrix SaaS Advisors with marketing resources, reference designs and best practices.
Extended API support for integrating GoTo services into partners systems, cloud marketplaces and SaaS aggregators.
Citrix Global Channel Programs will continue to grow
Additional enhancements to the Citrix Global Channel Programs, which will roll out over the next 18 months, are designed to deliver further channel value and partner differentiation to improve market reach, revenue and scale.
Quotes:
"Because our channel partners represent our primary go-to-market strategy, it is important that we continue our longstanding channel leadership by strengthening traditional channel programs while building new opportunities for our partners in cloud computing services. Our partners deserve a channel program that fuels richer, deeper engagement by better recognizing partner needs and growth potential. The new training, incentives and rewards will allow us to maintain our historic channel leadership and drive greater partner loyalty and profitability. Partners will find it easier to do business with us while seeing greater profits, improved market differentiation and increased sales productivity." Tom Flink, vice president, Worldwide Channels and Market Development Sales, Citrix
"We are committed to being the most profitable business for our partners. These programs are instrumental in helping Citrix partners maximize growth and accelerate sales. We have created new tools and resources that will help increase productivity and enable partners to compete more effectively in current and emerging markets with our growing portfolio. Updated guidelines make it easier for partners to do business with us and enhanced benefits can increase their profits. I am excited about this new foundation on which we will strengthen partner engagement, competency and channel value." Al Monserrat, senior vice president, Worldwide Sales and Services, Citrix
"Citrix has always had one of the most partner-friendly approaches in the software industry. These latest program changes continue to show that Citrix is listening to partner challenges and then iterating to come up with better, simpler and more transparent ways of working with partners." Darren Bibby, vice president, Channels and Alliances Research, IDC
{loadposition content_starwind600}