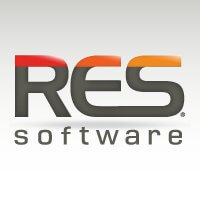 RES Software, the most comprehensive provider of workspace virtualization solutions, today named Greg Butterfield – former Chairman and CEO of Altiris Software – as its Independent Chairman of the Board. Mr. Butterfield is a highly regarded software industry veteran with more than 23 years of executive-level experience.
Under his leadership, Altiris grew from $3 million in revenues to almost $300 million, completed a highly successful IPO, expanded through eleven acquisitions, and was ultimately acquired by Symantec for over $800 million. Prior to joining Altiris, he served as Executive Vice President of Worldwide Sales at Vinca Corporation, where he increased revenue 14-fold in less than three years, leading to the company's purchase by Legato Systems for $92 million in 1999. He also has held executive positions at Legato, Novell and WordPerfect Corporation. Mr. Butterfield is currently Managing Partner of Sage Creek Partners, a leading technology consulting and investment firm, and serves on the board of privately-held Venafi. He was also a board member of publicly-traded Omniture Corporation prior to its acquisition by Adobe Systems in 2009.
"Greg's experience and insight will be extremely valuable as RES Software expands its leadership in the fast-growing workspace virtualization category," said Klaus Besier, CEO of RES Software. "Greg recognizes the value we bring to IT organizations that are struggling to manage multiple end user devices across multiple new architectures, including cloud applications, virtual desktops, traditional PCs, and mobile devices. He has an impressive track record of helping companies achieve enduring, highly-scalable growth, and of defining and leading new technology categories."
"RES Software has the wind in its sails with its workspace virtualization leadership," said Greg Butterfield, newly appointed Chairman of RES Software. "In the last few years we have clearly seen the enormous value of server virtualization and desktop virtualization. Now workspace virtualization is gaining real momentum as it solves the challenges that hybrid desktop environments within organizations represent today. The upside for RES Software and its customers, partners and stakeholders is enormous. I am especially glad to join them at such a tremendous time."
RES Software's workspace virtualization solution allows organizations to create and manage a user "workspace" independently of the underlying device. This enables IT to gain more control over corporate applications, data and systems, while giving end users the flexibility they require to be more productive and effective. By leveraging RES Software's workspace virtualization solution, organizations improve IT management and security, reduce end user frustration, and increase overall ROI. Forrester Research recently defined workspace virtualization as "the independent management of a user's desktop experience, including user settings, data, applications, and the OS," offering "personalized, consistent, and rich user experiences across a range of application and desktop delivery architectures and devices." *
About RES Software
RES Software, the most comprehensive provider of workspace virtualization solutions, is helping IT organizations manage increasingly complex and hybrid technology environments with software that makes IT easier, less costly and more secure to manage. With technologies that automate, manage and secure corporate IT, RES Software helps IT professionals master the impacts of IT consumerization, changing employee work styles, bring-your-own-device initiatives and cloud technologies. RES Software patented technologies are used by a global customer base, and include superior customer support.  For more information, follow updates on Twitter @ressoftware and visit www.ressoftware.com.