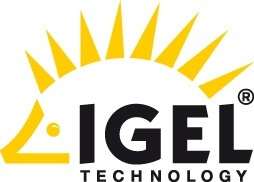 IGEL UD2-LX MultiMedia: The world's first multiprotocol SoC thin client with exceptional multimedia performance now available
IGEL Technology, one of the world's leading manufacturers of thin clients, today announced the IGEL UD2-LX MultiMedia is available for sale. The innovative new device is a compact and cost-effective system-on-chip (SoC) thin client that has been optimized for use in virtualized desktop environments and for accessing cloud-hosted applications. At just 239 €, this particularly low-priced model combines high video performance with IGEL's tried-and-tested secure software solutions – ranging from the IGEL Linux operating system to the IGEL Universal Management Suite for remote management, which comes standard with each system and offers zero touch deployment. 
The IGEL UD2-LX MultiMedia boasts what is currently the "smallest" IGEL housing and contains a system-on-chip based on a 1.0 GHz Texas Instruments ARM Cortex A8 processor. The SoC also integrates a digital signal processor (DSP) to speed up protocols like Microsoft RemoteFX and Citrix HDX. As a result, the IGEL UD2-LX MultiMedia delivers performance features comparable to the top models in the industry. Examples are full-screen HD video and rendering complex graphical content such as Aero effects, PowerPoint presentations or flash video. The device also holds VMware Ready certification. 
Technological top marks and future-proof
Thanks to the high performance and energy efficiency of its ARM systems processor, the IGEL UD2-LX MultiMedia leads IGEL's portfolio in terms of low power consumption: just 7 Watt power in Idle mode and 1 Watt in sleep mode. The maximum monitor resolution is 1920 x 1200, while the dualview option comes as standard. IGEL has also ported the full range of uses of the IGEL Universal Desktop models to the new hardware platform, ensuring the devices are future-proofed for customers, safeguarding their investments. The protocols currently supported include Microsoft RDP including RemoteFX, Citrix HDX SoC and VMware View via RDP or PCoIP (but the latter currently without multimedia acceleration). A local Mozilla Firefox Web browser, a Java Runtime Environment, a PDF reader and a local media player are also integrated in the very stable Linux-based firmware