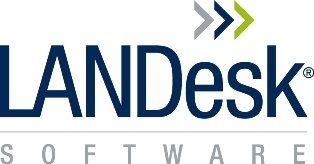 LANDesk Software, a global leader in integrated systems lifecycle management, endpoint security and IT service management, today announced that it has acquired VMware's Protect product family of IT management solutions, which VMware acquired through its purchase of Shavlik Technologies in 2011.
The addition of what LANDesk is now calling the Shavlik Protect portfolio expands LANDesk's user-oriented IT management market presence with access to new channels and a product line that complements its existing portfolio of Total User Management solutions. Financial terms of the transaction, which was completed yesterday, were not disclosed.
Also today, LANDesk and VMware signed a technology and services agreement, adding VMware to LANDesk's list of industry leading Alliance Partners, which includes HP, Intel and Lenovo.
"We are continuing our successful acquisition strategy to expand our IT management market presence, and with the addition of the Shavlik Protect portfolio, will deliver unmatched user-oriented IT management technologies, products and expertise for our enterprise customers," said Stephen Daly, CEO of LANDesk Software. "With the Shavlik Protect portfolio, we are also adding an important new go-to-market channel which will allow us to make some of our offerings available for download."
"It will become immediately apparent to Shavlik Protect customers that LANDesk is committed to their current investment in Shavlik Protect products, committed to how they do business, and committed to continued product evolution and innovation," added Daly.
The Shavlik Protect product line is already aligned with LANDesk IT management principles.  Like LANDesk's Total User Management solutions, it uses a single pane of glass to centralize IT management and simplify deployment and automation of core IT functions. LANDesk plans to embrace the simplicity of the Shavlik Protect products while offering new functionality and leveraging customers' commitment to Microsoft System Center Configuration Manager (SCCM).
"VMware believes that LANDesk is a great fit for both the customers and products," said Ramin Sayar, vice president and general manager, Virtualization and Cloud Management, VMware. "In transitioning the Shavlik Protect product family to LANDesk, we are confident that customers will be in good hands with seamless product support and further technology innovation."
The Shavlik Protect product line, which enables customers to effectively manage, monitor and secure their IT environments,  includes solutions for centralized patch management and asset inventory for Windows and third party applications for both virtual and physical machines; centralized antivirus, power management, and ITScripting; and the ability to leverage a single Microsoft System Center Configuration Manager (SCCM) workflow for deploying updates for both Microsoft and non-Microsoft applications and patches in a Windows environment.
Beginning immediately, LANDesk will market and sell the products as:
Shavlik Protect Standard (formerly known as VMware vCenterTM Protect Standard)

Shavlik Protect Advanced (formerly known as VMware vCenter Protect Advanced)

Shavlik SCUPDates (formerly known as VMware vCenter Protect Update Catalog)

Shavlik Patch SDK (formerly known as VMware vCenter Protect Engine)