Nexenta, a player in Open Source-driven Software-Defined Storage (OpenSDS), today announced the general availability (GA) of NexentaConnect for Citrix XenDesktop.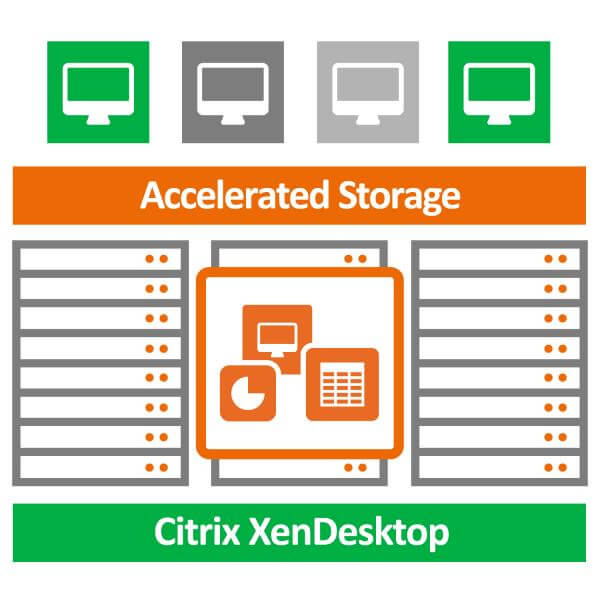 The award-winning NexentaConnect virtual storage accelerator for Citrix XenDesktop provides virtual desktop administrators with a tool for faster performance of their organization's desktops on new or existing storage arrays. The NexentaConnect for Citrix XenDesktop solution delivers greater density at a much lower price point by reducing the cost per workspace and the amount of storage required for a Citrix XenDesktop deployment. The solution also provides real-time visibility and management of individual desktop users using storage resources.
When compared to traditional legacy storage arrays, NexentaConnect for Citrix XenDesktop addresses the top three most common challenges customer identify when deploying virtual desktops:  performance, density and cost. 
Calvin Hsu, VP of Product Marketing, Windows App Delivery at Citrix comments: "Storage is a vital part of any Virtual Desktop environment but Software-Defined Storage is the only way to make it work seamlessly, intelligently and cost effectively. NexentaConnect for Citrix XenDesktop compliments the Citrix Workspace Suite by allowing users to enjoy faster performance."
"NexentaConnect for Citrix XenDesktop provides organizations with more cost effective ways to deploy Citrix XenDesktop. It's a simple software solution that dramatically offloads SAN storage and provides desktop level storage performance analytics. The general availability of NexentaConnect for Citrix XenDesktop is the next step in a big year for Nexenta as we continue to bring the benefits of Software-Defined Storage to all platforms and workloads." said Thomas Cornely, Chief Product Officer at Nexenta.  
Other features of NexentaConnect for Citrix XenDesktop include:
Reduces existing SAN workload by I/O offload. 

Optimize persistent and stateless desktop on any SAN

Optimize stateless desktops on shared nothing configurations

Simple to deploy and operate through an intuitive GUI integrated with Citrix XenDesktop Machine Creation Services (MCS)

Support for Citrix XenDesktop 7.6 and prior.  Citrix Ready certification is in progress.
The solution is available immediately through Nexenta's network of value added distributors and resellers globally.