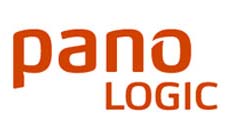 Pano Logic, the leader in zero client desktop virtualization (VDI), has announced that it has organized a new resource ecosystem to help IT managers make the transition from PCs to fully centralized, zero client computing. Pano Logic has grouped its technical resources under the newly created role of Vice President of Customer Success, who will mobilize efforts to help IT managers understand, select and optimize the underlying architecture supporting the Pano Logic solution.
"We've tapped a huge population of customers who know and understand the benefits of zero client desktop virtualization but need some guidance to get started. With 100,000 Pano zero client systems in production, we've accumulated enough experience to provide the expertise required in desktop virtualization deployments," said John Kish, CEO of Pano Logic. "Creating a dedicated jump squad allows us to channel that expertise toward proactive customer interactions."
Interest in zero client VDI with Pano Logic has been growing, especially among small and mid-sized businesses. These organizations typically employ a small IT staff or desktop specialists that have limited expertise in storage solutions or little time and resources for architecting a change in their desktop computing infrastructure. As a group, Customer Success will help IT managers identify their user patterns, bandwidth and storage needs that best tune and optimize user experience provided by the Pano zero client solution. The new group will engage with Pano Logic's network of valued resellers throughout the process.
The Pano System is a complete end-to-end, hardware-and-software virtual desktop solution that independently interoperates with all three leading hypervisors (vSphere, XenServer, Hyper-V) and their management systems (VMware View, XenDesktop, Microsoft SCVMM). It represents the only true zero client desktop virtualization solution on the market with a solid-state device that has no processor, no storage, no memory and no operating system. As a result, it completely eliminates endpoint management, fully enabling the benefits of centralized management with a cloud-ready device. Pano Logic zero client devices consume 97 percent less power than PCs, 50 percent less power than thin clients and do not store data locally, fully eliminating endpoint security liabilities.
Pano Logic appointed Mike Fodor, who had been Vice President of Product Management for the past five years, as the new Vice President of Customer Success. "More and more we're working with traditional desktop administrators who are entering desktop virtualization from a different perspective and with a different set of skills," said Fodor. "We're consolidating our existing technical resources and creating ways to proactively work with new customers to address some of the up-front tasks that are not directly part of the Pano System but can directly impact success."
"We first deployed Pano Logic virtual desktops in 2008, and Mike has been a tremendous resource for us from the beginning," said Jeff Cunningham, Director of Information Systems at the College of Agricultural & Natural Resources of University of Maryland. "He and the Pano team really know their way around the enterprise technologies that can affect Pano performance. Even better, they know how to tune them to work in harmony with Pano so I get the performance my users need and the management benefits of completely centralized computing."
The first to hold the title of Vice President of Customer Success at Pano Logic, Fodor developed and maintained close ties with the customer community during his years leading product management. He has leveraged that insight to influence product development cycles to meet evolving end user needs.
About Pano Logic Inc.
Pano Logic is the leader in Zero Client Desktop Computing. Pano Logic's innovative hardware and software solution – the Pano System – redefines the delivery and management of end user computing by radically centralizing desktop management. The Pano Logic zero client platform is a complete end-to-end solution purpose-built for desktop virtualization, simplifying the complexity and management of virtual desktops and slashing TCO by as much as 80 percent. The patent-pending Pano Direct technology eliminates the need for costly processing power at the endpoint, making it possible to have an endpoint device that contains NO processor, NO operating system, NO memory, NO drivers, NO firmware, NO software, NOR any moving parts, completely eliminating endpoint management and security breaches, while slashing energy consumption by 95 percent as compared to a PC. The Pano generation of computing, built for virtualization, can plug and play into 99 percent of all hypervisor infrastructures, (VMware vSphere, Microsoft Hyper-V and Citrix XenServer), and interoperate with their management systems (VMware View, Citrix XenDesktop, Microsoft SCVMM). To learn more, visit https://www.panologic.com.
Looking for a Distributor? Check out Arrow ECS