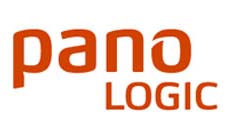 Pano Logic, the leader in zero client desktop virtualization (VDI), today announced an enhanced partner program for their expanding network of resellers and distributors throughout the Europe, Middle East, and Africa and the Asia-Pacific regions.
The Pano Logic Partner Program will provide multiple levels of sales engagement and support to assist resellers in demonstrating to mutual customers the management benefits and cost savings to be gained by centralizing their computing with the zero client Pano System. Pano Logic created the new channel program in response to significant growth in interest and demand over the past 18 months. In 2011 alone, Pano Logic exceeded 25 percent growth and surpassed 100,000 zero clients in production.
The company has also enlisted a number of new and significant channel partners and has expanded its global reach to 21 countries. "We are experiencing tremendous customer growth and demand for our true zero client desktop virtualization solution in markets worldwide," said Wolfgang Staehle, Vice President of
International Sales at Pano Logic.
"Expanding our partner program throughout these markets strengthens our global presence and helps us serve the marketplace. Supporting our partners with sales teaming, lead generation programs, technical training and certification will ensure both our partners and their customers achieve success." The Pano System is a complete end-to-end, hardware-and-software virtual desktop solution that independently interoperates with all three leading hypervisors (vSphere, XenServer, Hyper-V) and their management systems (VMware View, XenDesktop, Microsoft SCVMM). It represents the only true zero client desktop virtualization solution on the market with a solid-state device that has no processor, no storage, no memory and no operating system. As a result, it completely eliminates endpoint management, fully enabling the benefits of centralized management with a cloud-ready device. Pano Logic zero client devices consume 97 percent less power than PCs, 50 percent less power than thin clients and do not store data locally, fully eliminating endpoint security liabilities. "We are very excited about partnering with Pano Logic and offering the market's only true zero client device. It is a fantastic solution developed by an imaginative and creative team," said Chris Adams, Sales and Marketing Director at i-Innovate UK Ltd. "We have an excellent relationship with the Pano Logic team, openly sharing ideas and working closely to ensure our mutual customers enjoy the full benefits of fully centralized zero client computing." Pano Logic's purpose-built zero client solution for desktop virtualization is offered through a network of strategic channel partners that have developed the core expertise in virtual infrastructure. Many have also invested in Pano Logic technical certification and sales training, and learned to assess, deploy, and optimize Pano Logic across a range of network infrastructures. Solution providers in countries throughout the EMEA and APAC regions enjoy new benefits of multiple partner program levels — Authorized, Silver and Gold levels — in delivering zero client computing to their customers. For more information about the expanded partner program in EMEA and APAC, please contact salesEMEA@panologic.com (Europe, Middle East and Africa) or salesinternational@panologic.com (Asia Pacific), and to join now visit https://www.panologic.com/become-a-partner .
About Pano Logic Inc.
Pano Logic is the leader in Zero Client Desktop Computing. Pano Logic's innovative hardware and software solution — the Pano System — redefines the delivery and management of end user computing by radically centralizing desktop management. The Pano Logic zero client platform is a complete end-to-end solution purpose-built for desktop virtualization, simplifying the complexity and management of virtual desktops and slashing TCO by as much as 80 percent. The patent-pending Pano Direct technology eliminates the need for costly processing power at the endpoint, making it possible to have an endpoint device that contains NO processor, NO operating system, NO memory, NO drivers, NO firmware, NO software, NOR any moving parts, completely eliminating endpoint management and security breaches, while slashing energy consumption by 97 percent as compared to a PC. The Pano generation of computing, built for virtualization, can plug and play into 99 percent of all hypervisor infrastructures, (VMware vSphere, Microsoft Hyper-V and Citrix XenServer), and interoperate with their management systems (VMware View, Citrix XenDesktop, Microsoft SCVMM). To learn more, visit https://www.panologic.com .