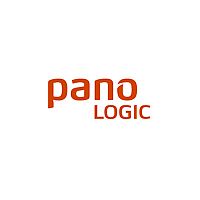 Pano Logic, the leader in zero client desktop virtualization (VDI), has announced Pano System for Cloud, the lowest cost desktop computing platform for organizations moving to web-based applications. Pano System for Cloud eliminates the need for a local operating system and central processing unit and delivers web-based computing, using Google's Chrome browser as the interface.
Pano System for Cloud is the most cost-effective computing platform available for many businesses, schools, governments and other organizations seeking an alternative to PC-based or thin client models that rely on costly end user software and hardware. The platform centralizes all computing activities in the cloud; end users see a familiar browser interface and use software-as-a-service (SaaS) solutions or web-based applications to do their work. Other web-based computing solutions still require endpoint processing, increasing the overall cost by 50 percent over the new Pano System for Cloud, which utilizes a new low cost Pano Zero Client, the G2M, introduced at $149. The new platform also strips away costly infrastructure layers including software licensing, expensive SAN or NAS hardware and ongoing operational expenses.
"Pano Logic is disrupting the economics of enterprise computing and providing a true cloud computing platform for organizations embracing cloud-based productivity applications," John Kish, President and CEO of Pano Logic, said. "For those organizations that don't require a full Windows environment, the transition is seamless with immediate benefits. The end user sees the Chrome browser interface. The IT manager sees a simple management console. The CTO sees staff spending less time managing the desktop. The CIO sees a path to the cloud. And the CFO sees savings adding up."
Web-based Computing Migration
There has been an explosion of enterprise software providers extending their solutions onto cloud platforms, offering them as SaaS to meet growing demands. These demands are driven by companies seeking to slash operating expenses and utilize more cost-effective alternatives to building and maintaining their infrastructure. This comes as organizations are developing a growing comfort level with a cloud infrastructure, be it private or public.
Migrating from a PC-based environment to Pano System for Cloud brings the following benefits:
Simplified IT Management – The new platform provides IT managers with centralized desktop controls without the required software and operating systems to manage. 
Cost-effective Computing – Pano System for Cloud can cost as little as $5 per user based on one $999 perpetual server license supporting 200 users, plus any Pano powered zero client such as the award-winning zero client cube, a repurposed PC or thin client using Pano Virtual Client Software, or the Fujitsu zero client monitor.
Enhanced Security – Pano System for Cloud eliminates two significant security liabilities, the endpoint device operating system, often the target of malicious code, and the endpoint device storage, where nefarious applications can hide or proprietary information may be kept and lost if the device were stolen. Pano System for Cloud further leverages Google's Chrome browser, rated in studies as the most secure.
Extending VDI Technology
"Desktop virtualization started the migration of computing further away from the end user and into the cloud environment," Karin Kelley, analyst at 451 Research, said. "VDI is just one of many ways to do this. By extending their reach to cloud-based data and web applications, Pano Logic can support more use cases with the endpoint device acting as a mere conduit."
Pano System for Cloud is an extension of the core technology in Pano System for VDI. Pano's VDI platform is a complete end-to-end, hardware-and-software virtual desktop solution that independently interoperates with all three leading hypervisors (vSphere, XenServer, Hyper-V) and their management systems (VMware View, XenDesktop, Microsoft SCVMM).
Pano Logic's endpoint device, the Pano Zero Client, represents the only true zero client desktop virtualization solution on the market. It is a solid-state device that has no processor, no storage, no memory and no operating system. The Pano Zero Client completely eliminates endpoint support and maintenance, fully enabling the benefits of centralized management of a Windows desktop environment and eliminates endpoint dependence in a cloud environment. The small form factor consumes 97 percent less power than PCs, 50 percent less power than thin clients or other so-called zero clients, and do not store data locally, fully eliminating endpoint security liabilities.
Pano System for VDI is suited for organizations that require Windows-based environments but are seeking to dramatically slash the total cost of ownership of computing, simplify end user management and enhance security. Pano System for Cloud is targeted at a range of organizations that require only web-based computing. All Pano zero clients support either environment.
Pano System for Cloud is available immediately through Pano Logic's global network of resellers. For more information, visit www.Panologic.com/Pano-System/Cloud.
About Pano Logic Inc.
Pano Logic is the leader in Zero Client Desktop Computing. Pano Logic's innovative desktop virtualization (VDI) hardware and software solution – the Pano System – redefines the delivery and management of end user computing by radically centralizing desktop management. The Pano Logic zero client VDI platform is a complete end-to-end solution purpose-built for desktop virtualization, simplifying the complexity and management of virtual desktops and slashing TCO by as much as 80 percent. Pano System for Cloud delivers web-based computing through Google's Chrome browser and eliminates the need for a local operating system and central processing unit. Both platforms utilize the patent-pending Pano Direct technology, which eliminates the need for costly processing power at the endpoint, making it possible to have an endpoint device that contains NO processor, NO operating system, NO memory, NO drivers, NO firmware, NO software, NOR any moving parts, completely eliminating endpoint management and security breaches, while slashing energy consumption by 97 percent as compared to a PC. The Pano generation of computing, built for virtualization, can plug and play into 99 percent of all hypervisor infrastructures, including VMware View, Microsoft Hyper-V and Citrix XenDesktop, and interoperate with their management systems. To learn more, visit https://www.panologic.com.