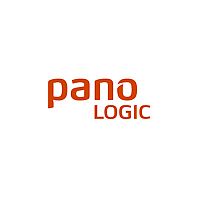 Pano Logic, the leader in zero client desktop virtualization (VDI), has announced the general availability of Pano System 6 software that provides a new way for organizations to abandon costly PC-based computing.
Pano System 6 introduces the Pano Virtual Client (PVC), which transforms PCs or laptops into virtual desktop clients.
The newest version of the Pano System also features enhanced security, incorporating RSA SecureID's two-factor authentication for Pano Remote users, further securing mobile employee access.
The Pano Virtual Client creates an important new conversion path for IT managers seeking to adopt desktop virtualization without eliminating their existing PCs or laptops. Working closely with end users and resellers, Pano Logic found that IT managers were facing multiple challenges in their transition into VDI, and that the three most common could be addressed by the introduction of a software client. These were the desire to delay the selection of an endpoint device because of long-term uncertainty over standards, the need to wait for a refresh cycle because their PCs/laptops are tied up in leases or not fully depreciated, and the need to upgrade or expand infrastructure resources before connecting end users.
The software client, Pano Virtual Client (PVC), also enables Pano Logic users to expand existing deployments into departments or areas of their organizations where PCs are still in use, thus creating a blended environment. PVC is a replacement shell over a local Windows XP or 7 install, repurposing the PC into a Pano System endpoint device once users log on. The Pano Controller tracks those users alongside other Pano devices, such as the Pano Zero Client, Pano Remote and the Fujitsu Zero Client monitors, just as it would if they were connecting using a Pano Zero Client.
The Pano System is a complete end-to-end, hardware-and-software virtual desktop solution that independently interoperates with all three leading hypervisors (vSphere, XenServer, Hyper-V) and their management systems (VMware View, XenDesktop, Microsoft SCVMM). It represents the only true zero client desktop virtualization solution on the market with a solid-state device that has no processor, no storage, no memory and no operating system. As a result, it completely eliminates endpoint support and maintenance, fully enabling the benefits of centralized management with a cloud computing-ready device. Pano Logic zero client devices consume 97 percent less power than PCs, 50 percent less power than thin clients or other so-called zero clients, and do not store data locally, fully eliminating endpoint security liabilities.
Enhanced Security for Remote Workers
Pano Logic also determined that customers in highly regulated industries, such as health care organizations, government agencies and financial institutions, were seeking greater security to accommodate remote or home-based workers accessing their virtual desktops over a WAN. The Pano System provides for end users to access their virtual desktops remotely with Pano Remote. Pano Remote is a simple application pre-installed on a flash drive that launches a user's virtual desktop from almost any Internet-enabled PC.
With Pano System 6, Pano Remote has the added protections of RSA SecurID support. This provides for optional two-factor authentication for remote users. IT managers can decide that in addition to their name and password, remote workers must also enter a numeric authentication code.
Additional Features of Pano System 6.0:
Pano System 6.0 rolled out a series of enhancements, including:
Support for the latest VDI platform releases: The newest Pano System expands hypervisor support to the latest releases from VMware, Citrix and Microsoft. This includes VMware View 5.0.1 and support for Citrix XenDesktop through 5.6 and XenServer through 6.0.2.
Updated display driver: Customers can now opt for WDDM in place of the XPDM display driver in Windows 7 desktop virtual machines. This simplifies DVM installations and updates, and it provides for the use of default (WDDM) drivers when installing both VMware and Citrix client tools.
Expanded licensing choice: Pano System 6.0 provides for an expanded range of licensing options for customers with the rollout of the Pano Virtual Client. The new rules eliminate licensing requirements for shorter pilots and Proof-of-Concepts.
Supporting Quotes for Pano System 6.0:
"Organizations are marching steadily into a post-PC world and with gathering speed. But as with any radical change, many IT managers need a period of transition to prepare themselves, their users and their environments to support server-based computing," John Kish, President and CEO of Pano Logic, said. "The Pano Virtual Client helps facilitate a staggered rollout and lets a host of new organizations immediately begin centralizing computing on the Pano System and taking advantage of the most cost-effective desktop virtualization solution on the market."
"The computers in our school district range in age from one to six or more years old. So while we were able to replace 300 PCs with Pano Logic zero client computing, we had to wait to expand the deployment until we were able to afford to replace more," Todd Freer, Supervisor of Technology Services at Woodland Joint Unified School District, said. "With the new PVC, we were able to repurpose our existing computers and we can start migrating more users onto virtual desktops. We can also start saving more time and money on updates, rollouts and overall management by controlling users centrally."
"IT managers are catching on that desktop virtualization helps with security and cuts down on management headaches but the endpoint device is often last on their mind. They come in looking to leverage existing PCs in some way," Kunal Patel, President of Pano Logic reseller Phykentech, said. "The enhanced security of RSA SecurID for the Pano Remote is a welcome addition as well and shows how the Pano System is advancing and maturing to meet a wider range of end user needs."
"Desktop virtualization is seeing considerable growth in 2012, yet many Gartner clients continue to struggle with upfront Capex," said Chris Wolf, Research Vice President at Gartner. "To that end, we are seeing considerable traction with organizations looking to repurpose existing PCs as thin clients in order to reduce overall Capex requirements. Vendor solutions that provide these capabilities are a critical component of many of our clients' desktop transformation plans."
About Pano Logic Inc.
Pano Logic is the leader in Zero Client Desktop Computing. Pano Logic's innovative hardware and software solution – the Pano System – redefines the delivery and management of end user computing by radically centralizing desktop management. The Pano Logic zero client platform is a complete end-to-end solution purpose-built for desktop virtualization, simplifying the complexity and management of virtual desktops and slashing TCO by as much as 80 percent. The patent-pending Pano Direct technology eliminates the need for costly processing power at the endpoint, making it possible to have an endpoint device that contains NO processor, NO operating system, NO memory, NO drivers, NO firmware, NO software, NOR any moving parts, completely eliminating endpoint management and security breaches, while slashing energy consumption by 95 percent as compared to a PC. The Pano generation of computing, built for virtualization, can plug and play into 99 percent of all hypervisor infrastructures, including VMware, Microsoft Hyper-V and Citrix XenDesktop, and interoperate with their management systems. To learn more, visit https://www.panologic.com.