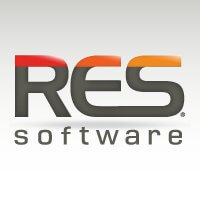 RES Software was selected by France Telecom-Orange Group, the largest telecommunications corporation in Europe and second largest in the world, to provide workspace virtualization technology for its 100,000+ user base.
RES Workspace Manager will help France Telecom achieve its vision of providing a unified workspace for its users, enabling them to access managed resources from anywhere, on any device, at any time. With RES Software, France Telecom will be able to provide better IT services at a lower cost to its user base that increasingly requires more flexibility to meet changing workstyles.
"RES Software was able to deliver a solution that changed the ball game for us," said Christian Eychene, VP IT Infrastructure Technologies & Engineering at France Telecom-Orange Group. "By becoming a strategic component of our desktop infrastructure, it will play a critical role in our development of a flexible and easy-to-adopt environment we need to ensure user satisfaction."
RES Software's workspace virtualization technology enables IT to centrally manage and secure the key elements of a user's computing experience, independently of workstyles. By virtualizing a user's workspace, IT can realize improved IT operational efficiency, provide a better user experience and ensure higher levels of security.
"RES Software was able to exceed the rigorous requirements to help overcome France Telecom's challenges, while proving a significant business case for workspace virtualization," said Kees van Bekkum, Executive Vice President of Global Sales, RES Software. "The scalability and clear opportunities for a quick return on investment are benefits that other multinational corporations can also expect from RES Software as they also look to provide better managed and flexible IT services to meet the changing needs of today's users."
France Telecom will leverage RES Software's workspace virtualization technology to give IT the ability to introduce or combine new application or desktop delivery technologies, without negative impact on users. User satisfaction will also increase by dynamically providing users with a virtual workspace based on the time, their location and chosen device. Additionally, RES Software will empower the service desk, providing all the information required for quick problem resolution to help IT keep users productive.
{loadposition content_starwind600}