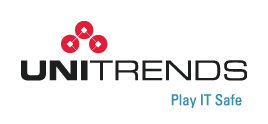 Unitrends has unveiled the next generation of its Recovery-Series family of purpose-built backup appliances (PBBAs). With its new portfolio, which includes 11 models that scale from 1 terabyte (TB) to 97 TB of raw storage, Unitrends sets a new standard in backup and recovery performance with tiered flash storage and makes cloud adoption much more affordable for companies of all sizes.
 
Tiered Flash Storage Boosts Performance
With the release of the next-generation Recovery-Series family, Unitrends becomes the data protection industry's price/performance leader. The company is bringing the value of flash storage, at new unprecedented price points, to its Recovery-Series appliances ranging from 1U and above. Tiered flash storage delivers improved backup performance, faster restore and disaster recovery processes, and greater scalability and flexibility. Additionally, customers now have the ability to implement policies around flash cache usage to optimize performance as data grows and prevent performance degradation, even as appliances age.
 
In addition to tiered flash storage, Unitrends has made a number of product enhancements that drive superior performance, including upgrades to the hardware's central processing unit (CPU), advancements in its memory and RAID, and improvements in compression capabilities. The result is unrivaled backup and disaster recovery performance both locally and in the cloud, including:
 
·         A 300 percent improvement in backup processing time
·         A 300 percent improvement in recovery point objectives (RPOs)
·         A 125 percent improvement in recovery time objectives (RTOs)
·         A 200 percent improvement in local archiving
 
"Leveraging SSD for tiered flash storage in purpose-built backup appliances will increase performance and potentially give Unitrends an edge in performance-intensive use cases," said Dave Simpson, senior analyst, storage, 451 Research. "With its new appliances, Unitrends also made cost improvements and added features, including increased capacity using 6 TB enterprise drives, hardware RAID, and integrated archive and cloud, allowing companies to focus on their business, not their backup or recovery performance."
 
Affordable Cloud Adoption 
The Unitrends Recovery-Series family now caters to organizations of all sizes – from small businesses and remote office/branch office (ROBO) locations to large enterprises. The product line features three new low-cost physical appliances for small businesses and two new 3U form factor appliances, along with a 4U model, for enterprises with high-volume storage needs. Small businesses with a modest IT budget can purchase the Recovery-201 desktop appliance, which is priced at approximately $1,200, or the Recovery-602 or Recovery-603 1U half-height rack appliances, which start around $4,000. Companies with large storage requirements can choose from two new 3U appliances – the Recovery-933S, which includes 37 TB of raw storage, or the Recovery-936S, featuring 73 TB of raw storage – or the 4U 943S appliance with 97 TB of raw storage.
 
Additionally, Unitrends is making hybrid cloud adoption more affordable than ever by offering its No Limits Cloud service to Recovery-Series customers at price points suitable for entry-level companies. The No Limits Cloud replication service, along with the company's Disaster Recovery as a Service (DRaaS)offering, comprise the Unitrends Cloud, which is augmented with Recovery Assurance for vSphere and Hyper-V environments.
 
"Unitrends is revolutionizing the PBBA market once again with our third-generation Recovery-Series family," said Mark Campbell, chief marketing and technology officer at Unitrends. "These flash-enabled devices are built from the ground up to handle the increasing demands of administrators coping with growing virtual and physical data volumes, compressed backup and recovery windows, and the incorporation of the hybrid cloud."
 
Pricing and Availability
Unitrends next-generation Recovery-Series appliances are available now and can be purchased direct or through the channel. Pricing varies by appliance. For a limited time, customers can save up to 20 percent on select 2015 Recovery-Series appliances and obtain free hardware refreshes for life. For more information on this promotion, which ends March 27, 2015, please visit:www.unitrends.com/landing/nexgen.
 
Unitrends is leading the industry in investment protection by offering a unique "hardware forever pledge," which gives customers a free hardware upgrade every three years when they purchase at least a three-year support contract. The Recovery-Series Pledge program gives customers peace of mind that they'll receive the latest technology and benefit from greater capacity to support rapid data growth over the years.
 
Unitrends' Recovery-Series appliances and cloud services are backed by an award-winning support team, which boasts a customer satisfaction rating exceeding 98 percent. For more information on the Unitrends Recovery-Series family, please visit: www.unitrends.com/products/physical-appliances/recovery-series.