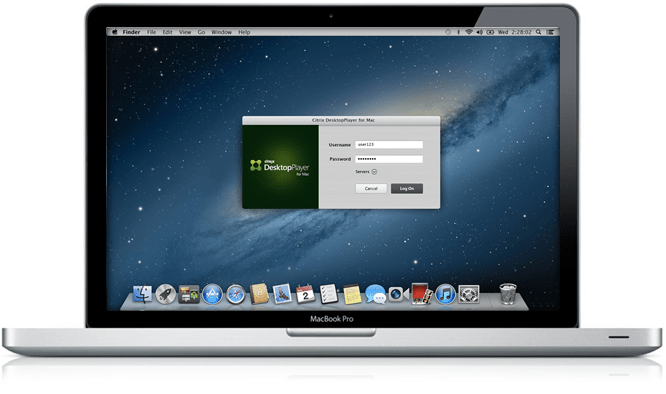 Citrix has release XenClient 5.1.1. Citrix XenClient delivers the benefits of desktop virtualization to users that need local execution, such as laptop users, with complete security and centralized IT control. The product is comprised of two main components. The first is the client hypervisor, called XenClient Enterprise Engine. The management server is called XenClient Enterprise Synchronizer. Please find the product download components and related resources for XenClient Enterprise below.
Platform Check Utility
Run Citrix's XenClient Enterprise Platform Check Utility to find out if your Windows PCs are compatible with XenClient Enterprise.
What's new in the new release?
XenClient Engine
HCL Expansion: Expanded support for the latest new devices with 4th generation Intel® Core™ 

processors. For more information, please check the XenClient HCL listing to search for 

supported devices. 

Citrix Receiver Improvements: XenClient Enterprise virtual machine guests have improved 

interoperability with USB redirection and USB pass-through via Citrix Receiver into XenDesktop 

and XenApp. 

USB Ethernet/WiFi Dongles: The XenClient Engine supports 'Hot-Pluggable' USB Ethernet/WiFi

dongles at the platform.
XenClient Synchronizer 
Synchronizer Roaming: Enables XenClient devices to communicate with any Synchronizer for 

central management, enabling greater scalability, seamless deployments and faster updates for 

users.

Microsoft Server 2012R2: Synchronizer now supports Microsoft Server 2012R2. 

SQL Windows Authentication Support: XenClient Synchronizer installation now supports SQL 

Windows Authentication. This authentication method requires users to provide a valid Windows 

username and password to access the database server; within an Enterprise environment, these 

credentials are typically Active Directory (AD) domain credentials. 

Engine Restart Policy Updates: A number of policies (Maintenance Restarts, New Engine Update 

Restart, and New Virtual Machine Version Restart) were updated to include the ability to reboot 

the platform only if all virtual machine guests are powered off; these policies have a new 

feature, the 'Force Shutdown' option, where if enabled, the platform will shut down any 

powered-on virtual machines. If disabled, the platform will not reboot if any virtual machine is 

powered-on. In the case of a single virtual machine (where a maintenance restart is pending), if 

that virtual machine is restarted then the whole platform will reboot.
{loadposition content_starwind600}