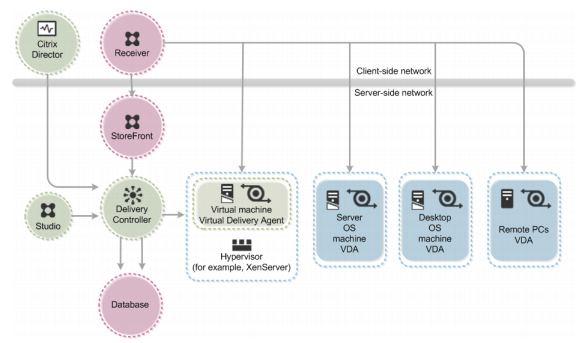 Citrix has released XenDesktop 7.1, and follows Microsoft release cycle.
What's new in XenDesktop 7.1
GPU — The Graphical Processing Unit (GPU) capabilities feature provides graphics virtualization, offering a superior experience for users who use graphic-intensive applications and often manipulate 3-D models. The GPU feature also can improve the graphics experience for a large number of users. Administrators can evaluate workflows for the creation of GPU-capable connections and machine catalogs created with an MCS-provisioned master image. If problems are encountered, then Administrators may need to manually create the machines.
Windows Server 2012 R2 and Windows 8.1 support — Deliver a high-definition user experience on Windows 8.1 virtual desktops and physical machines. HDX 3D Pro has also been upgraded to support Windows 8.1.