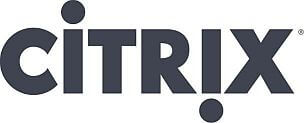 Citrix has announced that they are to acquire Framehawk, a small San Francisco based company with innovative technology for delivering enterprise applications to mobile workers even under adverse network conditions.This will also extend Citrix's leadership in App and Desktop Virtualization User Experience overall.
The Framehawk technology will be merged with Citrix HDX technologies to extend Citrix's leadership in delivering a "high definition" user experience from XenApp and XenDesktop to end users of any application, on any device and over any network. In particular, the Framehawk technology will extend the HDX portfolio to improve the mobile user experience under extremely challenging network conditions, including congestion, high packet loss and high latency.
Stephen Vilke, Framehawk CTO and Co-founder, joins as Senior Director of Product Development, reporting to Sudhakar Ramakrishna, SVP & GM, Enterprise & Service Provider Division. Stephen began his 20 years in technology as a physicist with NASA working on data reduction and graphic display software for spacecraft communications. He managed global IT operations for Clarify for four years and, after the acquisition by Nortel Networks, Stephen became the CIO of the Alteon Websystems group. Most recently he was Vice President of Technology Architecture for Barclays Global Investors and CIBC. Stephen has a B.S. in Physics from the University of California at Berkeley.
Peter Badger, Framehawk CEO and Co-founder, joins as Senior Director, Mobility Ecosystem Alliances, reporting to Simon Hayes, Citrix VP of Global Strategic Alliances. Peter draws from over 20 years working on mission-critical applications within the IT departments of the world's most sophisticated enterprises. Peter held leadership roles in technology strategy, enterprise architecture, and software development at Barclays Global Investors, Qwest Communications, Merrill Lynch, Credit Suisse, and Morgan Stanley. Peter holds a BEng (Hons) in Computer Systems and Electronics from King's College, London University. 
With the addition of Framehawk's innovations into Citrix's HDX portfolio, we will further extend our competitive lead in user experience and remoting protocol technology. As demonstrated by our acquisition of Framehawk, Citrix continues to invest in HDX to innovate and differentiate from the competition and to address the needs of the most demanding enterprise customers.
Mobile workers will be able to work more effectively regardless of location or device type. The integration of the Framehawk technology into the HDX portfolio will deliver a superior user experience whether working on a laptop from a busy public Wi-Fi location, using a tablet over a high latency cellular network, or using a home PC or Mac when the "last mile" of your Internet connection is congested with heavy traffic. 
For the organization, Citrix's integrated solution keeps data safe in the data center, simplifies application management and eliminates the urgency of rewriting existing Windows applications to meet the demands of an increasing mobile workforce
Delivering a Powerful Experience Over Unreliable Networks
With the increase of mobile users adopting tablets and smartphones, it is critical to ensure a rich virtual application and desktop user experience on Wi-Fi and cellular networks where quality may be intermittent or poor due to congestion, high packet loss and high latency. These mobile workers need anywhere, anytime access to their business resources with a user experience that is equal to what they have in the office. The market-leading Citrix HDX technologies in XenApp and XenDesktop combine to deliver a high definition experience to users of any application, on any device and over any network. The integration of the Framehawk solution with HDX technology will further extend the Citrix leadership position in application and desktop virtualization user experience. Where other solutions cause end-user frustration and low adoption, HDX technologies continue to improve the experience for mobile workers, even when they are on less than ideal networks. No other app and desktop virtualization solution has the ability to address the wide range of challenging network scenarios that are common in today's mobile workplace.
Who is Framehawk?
Framehawk was founded in 2008 by Peter Badger and Stephen Vilke to deliver enterprise Windows applications to mobile devices with high security, fast performance and seamless touch-responsiveness. Framehawk developed software to enable secure, high-performance application delivery to mobile devices such as iPads and other tablets. The company came out of "stealth mode" in 2012. The heart of the Framehawk technology is a fast, secure, mobile-optimized protocol for communication between applications and tablets that supports touch and gestures, while sending only pixels to the user device. This patented technology provides a highly interactive user experience based on rapid detection of screen changes that is highly resilient to adverse network conditions where packet loss and latency are common. While the current HDX technologies perform very well on a variety of networks, when conditions are poor and transmission intermittent, the Framehawk technology will provide noticeable improvements.
{loadposition content_starwind600}