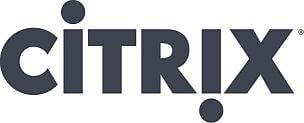 Today at Citrix Synergy™, Citrix announced the next major release of the market-leading Citrix XenDesktop® desktop virtualization solution. XenDesktop 7 is the first release of Project Avalon, a multi-phased initiative to deliver Windows as a cloud service. XenDesktop 7 offers integrated Windows app and desktop mobility, easier deployment options and simplified management, all delivered through a new, cloud-style architecture. Current XenDesktop and Citrix XenApp® customers will find the new architecture easier than ever to deploy, manage and support. XenDesktop 7 represents the state-of-the-art in app and desktop virtualization, enabling any business to mobilize Windows apps and desktops and deliver them as a cloud service to any device. 

New HDX Mobile™ Technologies Deliver an Intuitive, Mobile-Friendly Experience
Enterprises are under mounting pressure to respond to the demands of an increasingly mobile workforce. However, most businesses use Windows apps that were never meant to be mobile. Breakthrough technologies in XenDesktop 7 enable any Windows app to function intuitively and transparently on mobile devices, providing a seamless experience on devices of any type:
Innovative touchscreen capabilities translate multi-touch gestures and finger swipes into smooth navigation and scrolling commands.
Native menu controls streamline interaction with the application by translating pull-down lists and complex mouse navigation
Powerful compression and redirection technologies automatically adjust to accommodate mobile broadband networks
Industry-leading HDX technologies now fully incorporate H.264 compression for a 100 percent increase in WAN bandwidth efficiency.
New HDX compression capabilities can dynamically optimize the bit rate of full HD video so it is viewable over 3G mobile networks.
New Citrix StoreFront interface unifies and secures app and desktop access through a seamless user experience – whether on the corporate network or away from the office via the Citrix NetScaler® Gateway solution. 

Simple to Deploy, Manage and Support
XenDesktop 7 simplifies administration and operations with purpose-built consoles for managing and deploying virtual apps and desktops:
Simplified workflows and automated configuration checking to eliminate as much as 80 percent of the time and effort needed to deploy new services.
Wizard-driven installation gets deployments up and running in 20 minutes
Advanced cloud management capabilities provide a purpose-built help desk console and real-time troubleshooting with EdgeSight® end-user experience analytics tools. 

Cloud-style Architecture Designed for Automation and Scale
XenDesktop 7 integrates the market-leading XenApp and VDI desktop virtualization technologies into a unified FlexCast Management Architecture (FMA) for the most scalable solution for delivering Windows apps and desktops as cloud services.
Simplified architecture can deliver Windows Server (RDS) or VDI desktops from a single console, speeding production deployments by as much as 80 percent.
Automated physical to virtual app migration tools powered by Citrix AppDNAsoftware speed application migration time by 90 percent compared to manual validation
Powerful new administration features automate common tasks while integrating the configuration of profile management, StoreFront, publishing and storage optimization.
Built as an open platform that can be deployed on any hypervisor or cloud management solution, including Citrix CloudPlatform™, powered by Apache CloudStack, or Amazon Web Services
Partner innovation For XenDesktop 7
Citrix Ready® partners, of all sizes, optimize their solutions for XenDesktop to help mobilize, simplify and secure virtual Windows app and desktop deployments and continually push down cost and complexity.
CA Technologies announced new infrastructure management capabilities for Citrix XenDesktop 7, providing customers with faster problem resolution and optimized service delivery.
Dell introduced Dell DVS-Enterprise Integrated Storage for Citrix XenDesktop 7. The new solution has demonstrated results that cut the cost of VDI in half. Using local storage, the virtualized desktops are built on modular Dell PowerEdge servers and Microsoft Windows Server 2012 Hyper-V infrastructure which support a range of 50 – 1,000 users in a pooled VDI environment for a compute, storage, and networking infrastructure total cost of less than $200 per user.
Through performance testing, NetApp has demonstrated that a combined architecture with XenDesktop and NetApp Data ONTAP can help customers deploy storage for persistent and non-persistent virtual desktop use cases for as low as $35.
New Citrix HDX 3D technology enhancements offer unmatched direct GPU acceleration to support the most complex 3D and graphical applications. Combined with the new H.264 compression, organizations can now deliver engineering design, CAD/CAM and other graphics design apps on-demand to any mobile device. First introduced with Citrix HDX 3D in 2009, NVIDIA enabled accelerated hosted-shared (RDS) sessions for multi-user scalability. Now, coupled with NVIDIA GRID vGPU technology, XenDesktop 7 delivers graphics-intensive applications with greater performance and scalability than ever before, enabling multiple VDI sessions to leverage a single GPU. The technology will first be delivered to the industry in a private tech preview of Citrix XenServer®.
Over 20 additional partners, including Cisco, HP, IBM and Microsoft have signaled their support and are optimizing their solutions for XenDesktop 7.
Availability
XenDesktop 7 will be available in June 2013. XenDesktop 7 is available in Platinum, Enterprise and VDI editions on a per-user, per-device or concurrent basis.
In addition, the new XenDesktop App edition is available for all hosted-shared (RDS) app and desktop workloads. XenApp Enterprise and Platinum customers with active Subscription Advantage can update to this edition at no additional charge and migrate their environments at their own pace
{loadposition content_starwind600}