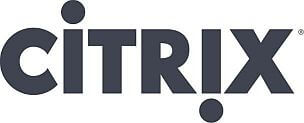 Citrix announced Citrix Worx Mobile Apps built for business. Citrix Worx mobile apps are enterprise-ready mobile apps with security, policy and provisioning controlled by Citrix XenMobile™. Worx mobile apps, offered with Citrix XenMobile, include WorxMail for secure e-mail, calendar and contacts, WorxWeb for secure web browsing and Citrix ShareFile® for secure document sharing, sync and editing. Citrix also announced a new Worx App SDK for developers and a new Worx App Gallery for IT. More than 80 Worx-enabled third party apps will be showcased in the Worx App Gallery. In addition, Adobe, Antenna, Appcelerator, Box, Catch, Concur, Expensify, HP, Good Reader and Xora have signaled their intent to work with Citrix.
Citrix has developed a simple and powerful Worx App SDK that enables third parties and enterprise developers to Worx enable their mobile apps. The SDK leverages Citrix MDX app container technology to add features like data encryption, password authentication, secure lock and wipe, inter-app policies and micro VPNs to any mobile app. A single line of code instantly embeds enterprise capabilities into any mobile app.
IT organizations will find a rich collection of Worx-enabled apps in the Worx App Gallery hosted by Citrix. Third-party app developers can leverage the Worx App Gallery to promote and showcase their apps to 260,000+ Citrix customers. The Worx App Gallery makes it simple for IT to find and access Worx-enabled apps.
The consumerization of IT trend has led to the creation of a wide array of mobile apps designed to make users more productive by enabling them to capture notes, edit documents, manage expenses and sync files on mobile devices. As these mobile devices make their way into the workplace, so do the apps. For enterprise IT, these apps can pose a risk to corporate data, the network and corporate compliance. IT must find a way to mitigate the risk while enabling users to take advantage of the powerful benefits mobile apps provide. Worx-enabled apps by Citrix, third parties and enterprise developers enable IT to address this requirement. 
Availability
Worx mobile apps and the Worx App SDK are available today. The Worx App Gallery will be open for business at the end of June 2013. To take advantage of the capabilities in Worx Mobile Apps, customers can purchase XenMobile Enterprise edition