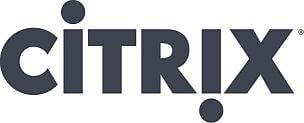 Citrix unveiled advancements toward its mobile workstyles vision, providing powerful new ways for people to work whenever, wherever and however they choose. Citrix enables mobile workstyles through a comprehensive portfolio of cloud solutions that accelerate building, deploying and managing cloud services and IT infrastructure. More than just computing and storage power, Citrix cloud solutions serve as the engine of mobile workstyles, delivering any type of app, to any type of device, over any type of network, while supporting new forms of social collaboration to connect people. At this week's Citrix Synergy Los Angeles, attendees will learn about how these new offerings and the entire Citrix cloud solutions portfolio can mobilize every aspect of work and bring the reality of mobile workstyles to any business.
Mobile workstyles are not just about devices, they are about people and the changing nature of work. This evolution has been amplified by the consumerization of IT and the rapid adoption of mobility and cloud. As work becomes more complex and unpredictable, people need simple solutions that let them get more done, more quickly. Today's news from Citrix highlights new ways for customers to mobilize their businesses by delivering desktops, apps and data as true on-demand cloud services from both private and public clouds, transforming how they operate, collaborate and innovate:
Citrix XenDesktop® 7 Mobilizes Windows Virtual Apps and Desktops on Any Mobile Device – The latest version of the market-leading Citrix XenDesktop solution helps businesses mobilize Windows apps and desktops and deliver them as a service to any mobile device. Built on a new, cloud-style architecture, XenDesktop 7 is simple to deploy, manage and support with purpose-built and timesaving installation, configuration and automation tools that enable IT to deliver individual apps or complete desktops with ease. New breakthroughs with HDX Mobile™ technologies enable any Windows app to function intuitively and transparently on mobile devices, providing a seamless mobile-friendly experience.
Citrix XenMobile™ Enterprise Redefines Enterprise Mobility – The introduction of the Citrix XenMobile Enterprise Edition solution combines mobile device, app and data management, a unified corporate app store, Worx Mobile™ productivity apps and "one-touch" live support into an inclusive solution for delivering mobile services to business. Worx Mobile apps include WorxMail for secure e-mail, calendar and contacts, WorxWeb for secure web browsing, and the ShareFile™ data sharing solution for secure document sharing, sync and editing. Additional Worx–enabled Citrix mobile apps includeGoToMeeting® for easy online meetings, GoToMyPC® for secure remote access to a PC or Mac and Podio® for team collaboration on any mobile device. Through a new mobile app market built for XenMobile, more than 60 of the leading companies in mobility will deliver Worx–enabled apps that extend the policies and security control provided by XenMobile.
Citrix ShareFile™ Mobilizes and Secures Enterprise Data Everywhere– Citrix is uniquely positioned to mobilize user data while providing IT with comprehensive control to secure enterprise data everywhere. ShareFile StorageZone Connectors introduce innovations to the Citrix ShareFile data sharing solution, including added support for Microsoft SharePoint and network drives, helping enterprises provide secure mobile access to data behind the corporate firewall. ShareFile also includes a new built-in mobile content editor, which now supports standard SharePoint functions like check-out, edit and check-in from mobile devices. New StorageZone options with Microsoft Windows Azure offer IT the added flexibility to store data in Microsoft hosted datacenters, in addition to Citrix-managed clouds or on-premise within their own datacenters. Through unique integration between ShareFile and XenMobile, IT can choose ShareFile as the common data platform and enable seamless interoperability to open, edit, sync and share data securely on any mobile device.