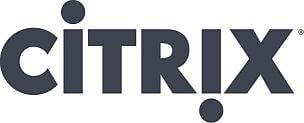 Citrix announced new Citrix ShareFile® StorageZone Connectors for Microsoft SharePoint and network drives, new StorageZone options with Microsoft Windows Azure and seamless integration with Citrix XenMobile™. Mobile access to enterprise data is a critical component in enabling user productivity and organizations require an enterprise-class solution to deliver it. With today's announcement, Citrix is uniquely positioned to mobilize user data – including data within SharePoint, network drives and public cloud storage on Microsoft Azure – while providing IT with comprehensive control to secure enterprise data everywhere.
ShareFile StorageZone Connectors Extends Mobile Access to Enterprise Data
Enterprises have large volumes of data in SharePoint, in network drives and within virtual desktop environments. Enabling effortless and secure access to this data from outside of corporate networks, or from mobile devices, has been a major challenge for IT.
The new ShareFile StorageZone Connectors helps enterprises provide secure mobile access to data behind the corporate firewall, extending the value of SharePoint and network drives in a BYO world. Other file sharing services require the additional step of migrating or syncing SharePoint and network drives data for mobile access. StorageZone Connectors provides the unique option to create a direct and secure connection to data in its original location. ShareFile also includes a built-in mobile content editor, which supports standard SharePoint functions like check-out, edit and check-in from mobile devices.
"Navigating existing firewalls and integrating with legacy systems and applications remain huge hurdles for true enterprise mobility," said Alan Pelz-Sharpe, Research Director, 451 Research. "Solutions like ShareFile StorageZone Connectors that integrate seamlessly with existing systems and applications are the way to go."
New StorageZone Options with Microsoft Windows Azure
ShareFile StorageZones offers IT the flexibility to store data in secure Citrix-managed clouds in multiple worldwide locations, or on-premises within their own datacenters. The new StorageZones on Windows Azure allows customers to store data in Microsoft-hosted datacenters. With Windows Azure, IT can place data in different geographic locations that are closer to users to improve performance.
XenMobile Integration Secures Enterprise Data on Mobile Devices
To meet the complex productivity requirements of a mobile workforce, IT needs to deliver business apps via a unified app store, while securing all enterprise data on the mobile device. Through unique integration between ShareFile and XenMobile, IT can secure and control enterprise data on mobile devices by choosing ShareFile as the common data platform across Worx-enabled mobile apps. This integration with MDX technologies enables apps to seamlessly interoperate with ShareFile to open, edit, sync and share data all within a secure container controlled by IT – setting Citrix apart in offering the most comprehensive enterprise mobility solutions for any app, device and data.