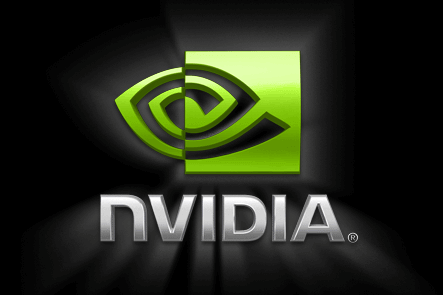 NVIDIA today announced that it is unleashing the full graphics potential of enterprise desktop virtualization with the availability of NVIDIA GRID™ vGPU™ integrated into Citrix XenDesktop 7.
NVIDIA GRID vGPU technology addresses a challenge that has grown in recent years with the rise of employees using their own notebooks and portable devices for work. These workers have increasingly relied on desktop virtualization technologies for anytime access to computing resources, but until now this was generally used for the more standard enterprise applications. Performance and compatibility constraints had made it difficult for applications such as building information management (BIM), product-lifecycle management (PLM) and video-photo editing.
Two decades ago hardware-based graphics replaced software emulation. Desktop virtualization solutions stood alone as the only modern computing form without dedicated graphics hardware. As a result, an already busy virtualized CPU limited performance and software emulation hampered application compatibility.
The situation began to improve a year ago with the introduction of the non-virtualized GPU in Citrix XenServer. But efficiency gains were limited because each user still required a dedicated GPU.
With the introduction of new HDX GPU sharing and deep compression techniques in XenDesktop 7, NVIDIA and Citrix customers can immediately take advantage of the hosted-shared form of desktop virtualization to deliver rich, graphics-intensive applications. Using the Microsoft Windows Server RDSH and XenDesktop 7 platform can enable the sharing of GPUs across multiple user sessions.
Furthermore, the combination of Citrix XenServer and NVIDIA GRID vGPU technology allows customers to efficiently share GPUs across multiple virtual machines. This allows businesses to address a broader set of users with their desktop virtualization infrastructure across a spectrum of verticals, including:
Architects, engineers and contractors using computer-aided design (CAD) tools, like Autodesk BIM.
Manufacturing businesses that want to automate the connection between product design and operations using PLM tools, like Enovia 3DLive, PTC Windchill PLM Connector and SIEMENS Teamcenter software.
Digital-content creation workers using video and photo editing tools, like Adobe® Photoshop® software.
Health-care specialists using picture archiving and communication system (PACS) applications, like GE Centricity EMR.
Citrix CEO and President Mark Templeton introduced XenDesktop 7 with NVIDIA GRID vGPU technology today in his opening keynote address at the Citrix Synergy 2013 user conference.
"With NVIDIA GRID vGPU, even the most intensive graphics applications can be delivered by XenDesktop 7," said Bob Schultz, vice president and general manager, Desktops and Applications Group at Citrix. "Now businesses can provide their users with the performance that they expect and need for engineering, design and video applications, while centrally securing and managing valuable intellectual property and sensitive information."
"For the first time, NVIDIA GRID vGPU gives users of virtualized desktops the performance, stability and compatibility of hardware-accelerated graphics," said Jeff Brown, vice president and general manager of the GRID business unit at NVIDIA. "Millions of those involved in everything from product design to manufacturing to supply chain management can now enjoy the benefits of desktop and application virtualization with NVIDIA GRID vGPU technology."
Leading Citrix Resellers Endorse NVIDIA GRID 
M7 Global Partners, a consortium of the top nine Citrix platinum-level IT providers in the U.S., announced its support for NVIDIA GRID vGPU technology. Collectively, the group reaches thousands of clients around the world. M7 customers looking to deploy visually rich applications in businesses of all sizes, healthcare settings and schools have expressed interest in the capabilities of the NVIDIA GRID vGPU.
"I've been selling desktop virtualization solutions for 18 years and the single greatest source of pain in that time has been customers who want to centralize the delivery of graphics-intensive applications," said Mike Strohl, CEO of Entisys Solutions, Inc., Agile360 and founding partner of M7 Global Partners. "The NVIDIA GRID vGPU is a game changer. At Entisys and across M7 we look forward to not only holding the spear, but to being at the tip of it as we bring to market this amazing technology, which our customers have truly been asking for."
NVIDIA GRID vGPU technology is being shown in NVIDIA's booth 303 and in the XenServer demonstration area at Citrix Synergy in Anaheim, Calif., through May 24. General availability is expected later this year. More information is available at NVIDIA GRID.
About NVIDIA GRID 
The NVIDIA GRID portfolio — comprised of hardware, software and appliances — delivers GPU acceleration from data centers to any user. It includes the NVIDIA GRID VGX platform for enterprises; the NVIDIA GRID Visual Computing Appliance (VCA) for small and medium-size businesses; and the NVIDIA GRID Cloud Gaming Platform for gaming-as-a-service companies. Follow us at @NVIDIAGRID.
About NVIDIA
Since 1993, NVIDIA (NASDAQ: NVDA) has pioneered the art and science of visual computing. The company's technologies are transforming a world of displays into a world of interactive discovery — for everyone from gamers to scientists, and consumers to enterprise customers. More information at https://nvidianews.nvidia.com and https://blogs.nvidia.com.
Certain statements in this press release including, but not limited to, statements as to: the impact and benefits of NVIDIA GRID vGPU technology are forward-looking statements that are subject to risks and uncertainties that could cause results to be materially different than expectations. Important factors that could cause actual results to differ materially include: global economic conditions; our reliance on third parties to manufacture, assemble, package and test our products; the impact of technological development and competition; development of new products and technologies or enhancements to our existing product and technologies; market acceptance of our products or our partners' products; design, manufacturing or software defects; changes in consumer preferences or demands; changes in industry standards and interfaces; unexpected loss of performance of our products or technologies when integrated into systems; as well as other factors detailed from time to time in the reports NVIDIA files with the Securities and Exchange Commission, or SEC, including its Form 10-K for the fiscal period ended January 27, 2013. Copies of reports filed with the SEC are posted on the company's website and are available from NVIDIA without charge. These forward-looking statements are not guarantees of future performance and speak only as of the date hereof, and, except as required by law, NVIDIA disclaims any obligation to update these forward-looking statements to reflect future events or circumstances.
© 2013 NVIDIA Corporation. All rights reserved. NVIDIA, the NVIDIA logo, NVIDIA GRID, NVIDIA VGX and GRID vGPU are trademarks and/or registered trademarks of NVIDIA Corporation in the U.S. and other countries. Other company and product names may be trademarks of the respective companies with which they are associated. Features, pricing, availability and specifications are subject to change without notice.
{loadposition content_starwind600}