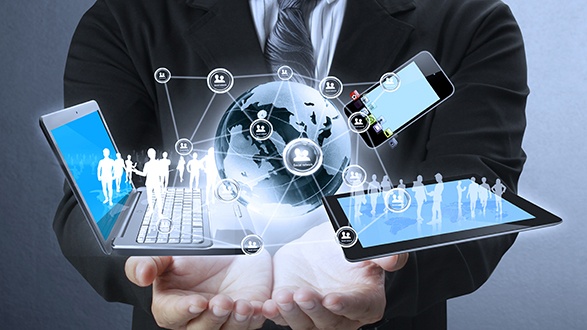 With consumerization, mobility and BYOD continuing to impact and evolve the workplace, industry analysts estimate the emerging mobile workspaces market is set to grow 15 times in the next three years1. With Citrix XenDesktop, XenApp, XenMobile, ShareFile, GoToMeeting and NetScaler offerings, Citrix continues to provide a complete mobile workspace solution that securely delivers apps, desktops, files and services to any user, on any device over any network – all with an intuitive user experience. As a result, workers gain access to a portable, always on, always connected working environment that follows them no matter where they go, no matter what device they choose to use, and no matter what method of connectivity they happen to be leveraging. No other vendor provides the breadth of capabilities – from app and desktop virtualization, to secure mobile app and device management, to cloud networking – that are needed to enable the delivery of comprehensive and personalized mobile workspaces.
The mobile and cloud era is marked by the rapid emergence of devices, app platforms, millennial generation, social media and globalization that are driving dramatic changes in how IT organizations respond. According to a recent survey 61 percent of information workers today, are now working outside the office and using an average of three or more devices a day for work purposes, and 72 percent of workers feeling unequipped with the technology necessary to get their jobs done outside the office, organizations are struggling with how to embrace business mobility. Moreover, technology decision makers are seeing security challenges in how to provide technology to these workers, with 67 percent expressing concerns about data protection on mobile devices.
Today's forward-thinking IT organizations are leveraging mobile workspace solutions from Citrix to enable seamless access to mobile, web and Windows apps, data and collaboration tools, while securely delivering services regardless of where or how they need to be accessed. As a result, they are achieving increased business agility and transforming the way their employees and customers work. Here are a few examples of how Citrix customers are leveraging the power of a mobile workspace:
Mobile workspaces deliver access to patient records. A large U.S. healthcare organization needed a solution to protect highly sensitive patient records while enabling clinicians and doctors to access documents from anywhere. With the implementation of a Citrix mobile workspace strategy, the organization is now able to meet HIPAA compliance requirements and deliver real-time access to critical patient information. 
Mobile workspaces enable Department of Justice to meet compliance requirements. A state Department of Justice (DOJ) provides its employees, including law enforcement officers, with secure access to critical criminal justice information on mobile devices while meeting department and government compliance policies. Describing the technology as a "law enforcement game changer," the DOJ highlighted that the Citrix mobile workspace solution has enabled them to increase productivity across multiple departments.
Mobile workspaces enable collaboration.  The need for secure mobility isn't just limited to traditional businesses. An elementary school leverages Citrix collaboration technology to hold classes during a snowstorm to keep from tacking on make-up days at the end of the school year. Teachers were able to broadcast the scheduled lessons to their students via iPads, allowing the students to attend classes from home in a safe and secure environment.
{loadposition content_starwind600}