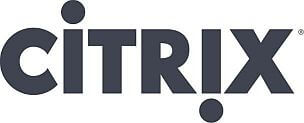 At this years VMworld 2013 in San Francisco, Citrix has announced Citrix NetScaler Control Center for VMware. Citrix is automating deployment and configuration of NetScaler functionality within networks that will use the new VMware NSX network virtualization platform and other VMware virtualization technologies. Leveraging the same Citrix Triscale technology that powers the world's largest clouds, NetScaler Control Center enables cloud administrators to programmatically insert best-in-class NetScaler services into software-defined datacenters built on VMware virtualization technologies.
In today's era of mobility and cloud, an open network virtualization architecture is a critical element of the software-defined datacenter.  It provides the networking agility and programmability necessary to simplify datacenter IT operations while enabling choice. Citrix is partnering with VMware to give customers the freedom to seamlessly insert NetScaler into VMware NSX networks, allowing them to deploy best-in-class NetScaler application delivery services into their VMware or other cloud environments.  In doing so, Citrix is providing customers flexibility and choice when deploying advanced application availability, security and optimization functionality.
NetScaler Control Center integration with VMware NSX abstracts away the traditional complexities associated with physical network topology, enabling users to programmatically deploy NetScaler services within seconds. Leveraging infrastructure used to integrate NetScaler with Citrix CloudPlatform™ powered byApache CloudStack, NetScaler Control Center automates the deployment, configuration and management of NetScaler services into virtualized networks, traditional physical networks, or into mixed physical and virtual networking environments. Combined with NetScaler SDX, NetScaler Control Center is another key milestone in the Citrix vision to deliver application-defined cloud networks.
Highlights
NetScaler Control Center for VMware will enable customers deploying Citrix NetScaler and VMware technologies to accelerate the transformation to the software-defined data center with its ability to:
Enable users to spin-up NetScaler services in their VMware-based cloud environments at the same time they are spinning up virtual servers, virtual storage and the larger virtual network
Allow self-service NetScaler configuration by users directly from the VMware vCloud® GUI
Free users from dealing with the complexities of network topology and configuration, allowing them to focus solely on the NetScaler functionality that their applications need
Complement NetScaler Insight Center and NetScaler Command Center, solutions that deliver deep visibility and control to critical business applications and mobile services across public and private cloud environments
Availability
At this point in time, Citrix are not announcing the availability of NetScaler Control Center. Citrix NetScaler is separately available at this time. A tech preview of NetScaler Control Center will be made available to current NetScaler customers current on PCS (SA/maintenance) in Q3.