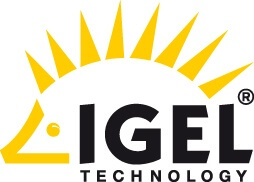 As part of its dual-core upgrade program, IGEL is giving its top models even more power. With its dual-core processor, Intel Sandy Bridge chipset technology and other hardware improvements, the new UD5 Dual Core is fully equipped to handle playback of demanding multimedia content in virtual IT environments. This means that users can now enjoy all the benefits of thin clients in a much broader range of applications.

IGEL Technology met desktop requirements for increased broadband efficiency and computing power head on with the latest generation of UD5 devices in its flagship model series. The new UD5 Dual Core can readily handle resource-intensive tasks such as decoding multimedia content. At the same time, it's more energy efficient than ever. In keeping with the well-proven Universal Desktop concept, the new top-of-the-line model also supports all popular communications protocols such as Citrix HDX, PCoIP and Microsoft RemoteFX. 
Based on Intel's Sandy Bridge chipset technology, which is also frequently used in today's notebooks, an Intel Celeron 847 dual-core CPU is at the heart of the UD5 Dual Core model series. In addition, 1 GB of main memory (DDR3 RAM) and up to 2 GB of flash memory (in the form of a SATA SSD) ensures fast signal processing. The newly improved UD5 also boasts upgraded hardware (including two fast USB 3.0 ports) that will be particularly beneficial when it comes to desktop virtualization. For instance, to accelerate multimedia playback on the hardware side, flash animations and other video files can be redirected from the server over to the thin client, which then locally decodes the content and plays it back smoothly and seamlessly. This highly effective multimedia redirection allows the new UD5 to conserve server resources while also offering users the best-possible playback experience.
Old and New Strengths Combined
Just like its predecessor, the new UD5 Dual Core comes with a large number of standard ports for peripherals. Standard features include one PS/2 port, two serial ports, one PCIe slot and a total of six USB ports (2 x USB 3.0, 4 x USB 2.0). Furthermore, an integrated smartcard reader is optionally available as are two versions of IGEL's connectivity foot: one with an integrated WLAN module and an additional parallel port and another with an anti-theft USB port within the foot itself. The UD5 Dual Core also comes standard with dualview support, featuring a DVI and a display port allowing simultaneous use of two digital monitors.
With its excellent multimedia capabilities, there are practically no limits to where the new, high-performance UD5 can be deployed. The UD5 Dual Core is also exceptionally well suited for multi-screen workstations or as an end-user device in education, where it can easily meet the need for full-screen HD video playback or the delivery of complex graphical content, such as Aero interface effects, PowerPoint presentations or flash animations within efficient cloud environments. 
"With our latest generation of the UD5, we've succeeded in making what's already very good even better," said Matthias Haas, Product Manager at IGEL Technology. "Our specific incorporation of the very latest hardware components makes our high-end model even more powerful, allowing it to be used anywhere. For our customers, this means greater freedom in deciding how to implement complex virtualization projects while, at the same, being able to enjoy all the proven benefits of thin clients along with IGEL's top-notch quality."
Prices and Availability
The IGEL UD5-740 LX with IGEL Linux will cost €574 (£414); the IGEL UD5-740 W7 with Windows Embedded 7 will cost €639 (£474). Both devices will be officially available from May 13. Evaluation units for free advanced testing are now available online. All prices are net end-customer retail prices. IGEL offers a return warranty period of five years. The industry-leading IGEL Universal Management Suite (UMS) remote management software comes standard with IGEL devices.
{loadposition content_starwind600}